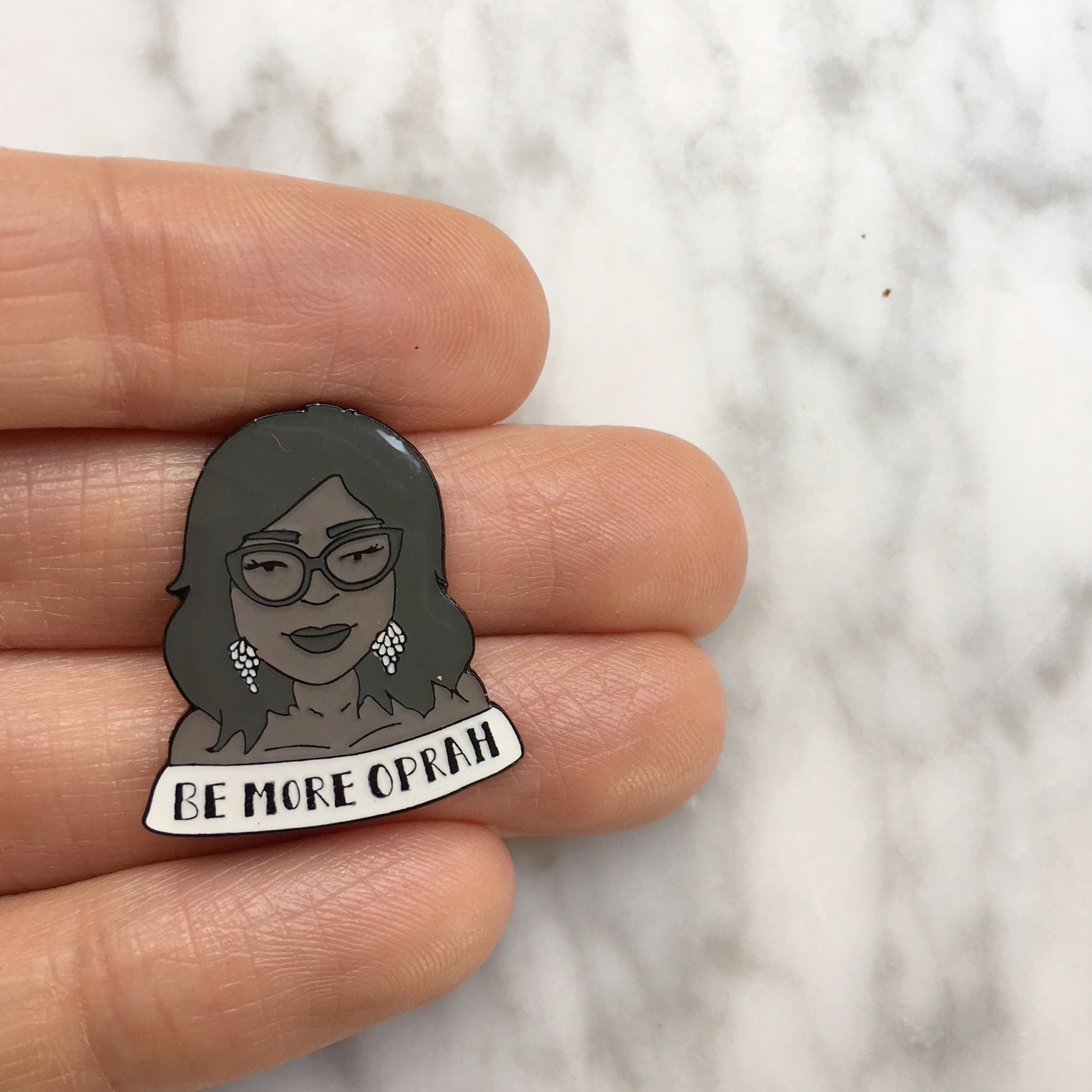 Shop
sale
'Be More Oprah' Pin Badge
A pin to celebrate one of lifes superhumans, The one and only Oprah Winfrey.
This message of this pin is simple. Be.More.Oprah. and make the world a better place.
That is all.
Pin size 25mm
Soft Enamel black metal pin with a luxurious epoxy finish and a metal clasp on the back (to keep your pin on nice and safe).
Product comes on a presentation card and in a clear sealed laminate packet.