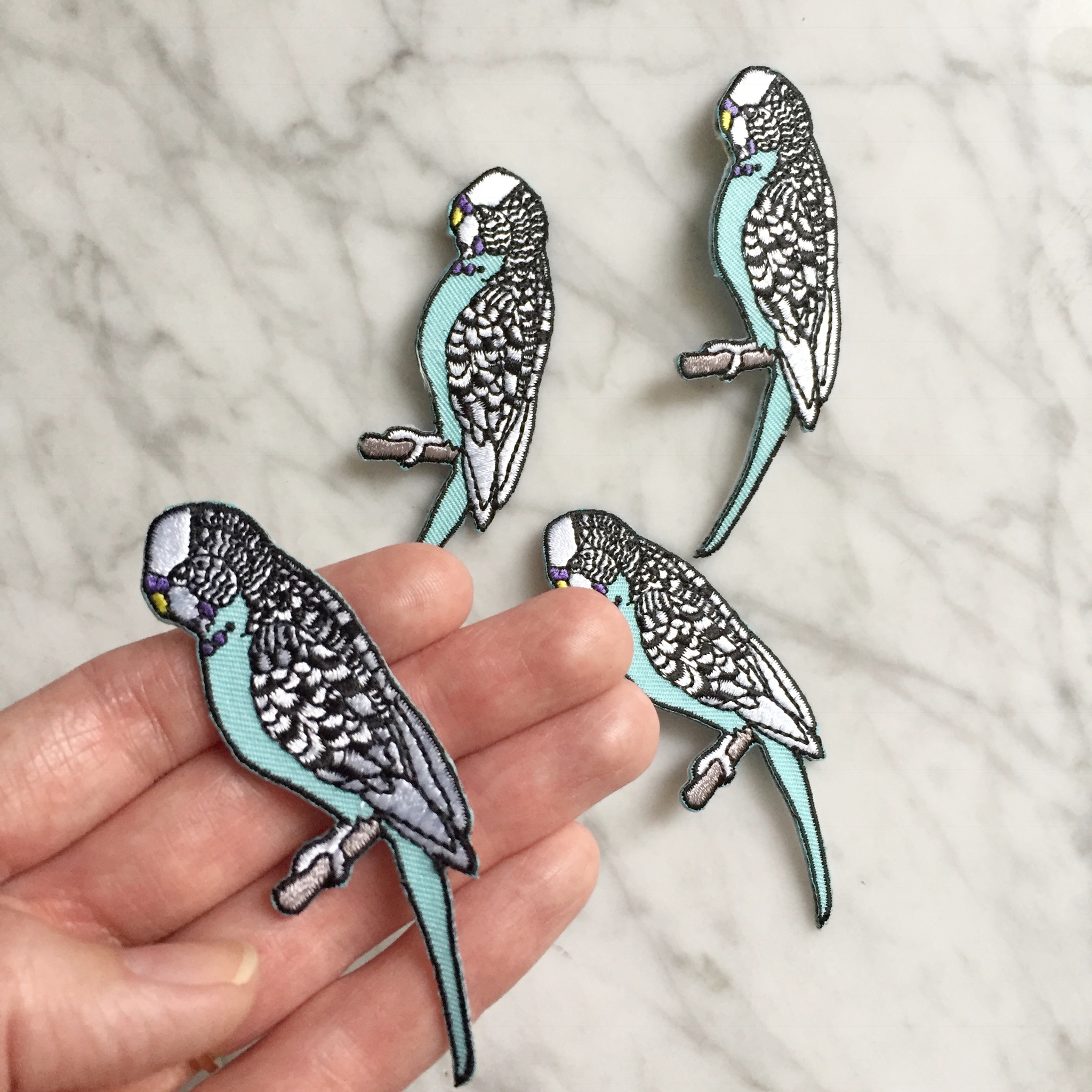 Shop
sale
Budgie Embroidered Patch
The magnificent feathered beast that we all know as the glorious 'Budgie' in the form of iron-on embroidered patch.
Wear yours with pride on your jacket, bag, child or striped top.
Patch size 80mm from had to tail
Product comes with presentation card and in a clear sealed laminate packet.